From October 30 to November 1, 2023, Qingdao Hantek Electronics Co., Ltd. presented numerous new generation products at the Electronics South China Exhibition in Munich, Shenzhen. As one of the most important electronic exhibitions, this exhibition attracts exhibitors and visitors from various fields such as electronic production equipment, testing instruments, and laser technology from around the world.
As a leader in the field of general measurement equipment, Qingdao Hantek will focus on showcasing products such as the DPO8000 series desktop fluorescent large storage oscilloscope, HDM3000 series six and a half digit reading multimeter, HDP4000 series programmable linear DC power supply, and HDG3000 series desktop signal generator at this exhibition. These products, characterized by high precision, high stability, fast response, and ease of operation, have attracted widespread attention and communication from on-site audiences, fully demonstrating the strength and advantages of Qingdao Hantek in the field of general testing equipment.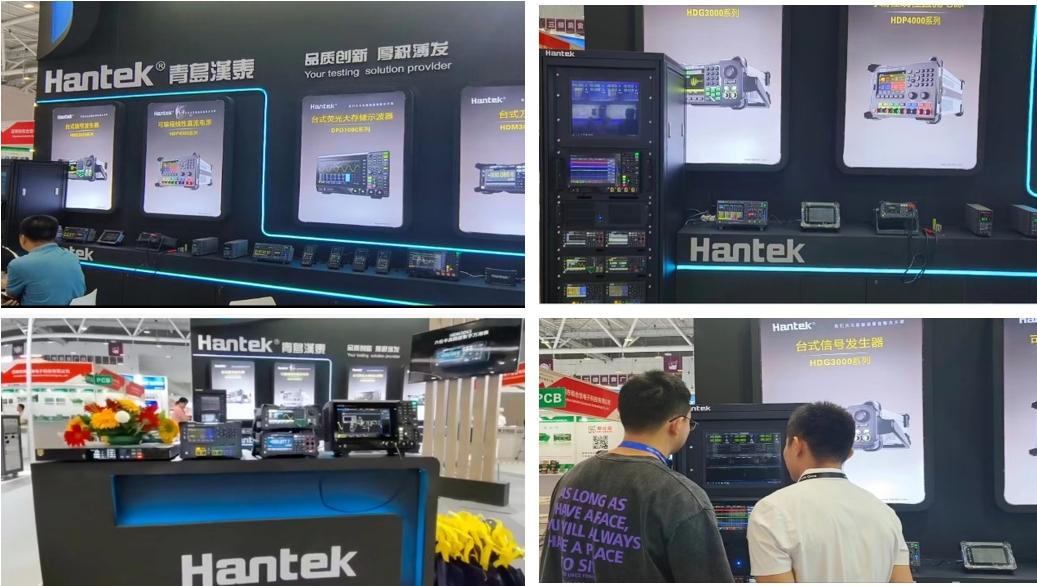 At the exhibition site, our staff receive every customer who comes to Qingdao Hantek with professionalism and dedication. They warmly introduce the company's technology and products, patiently answer audience questions, understand customer needs and feedback, and continuously improve products to help customers achieve greater success in the electronic field.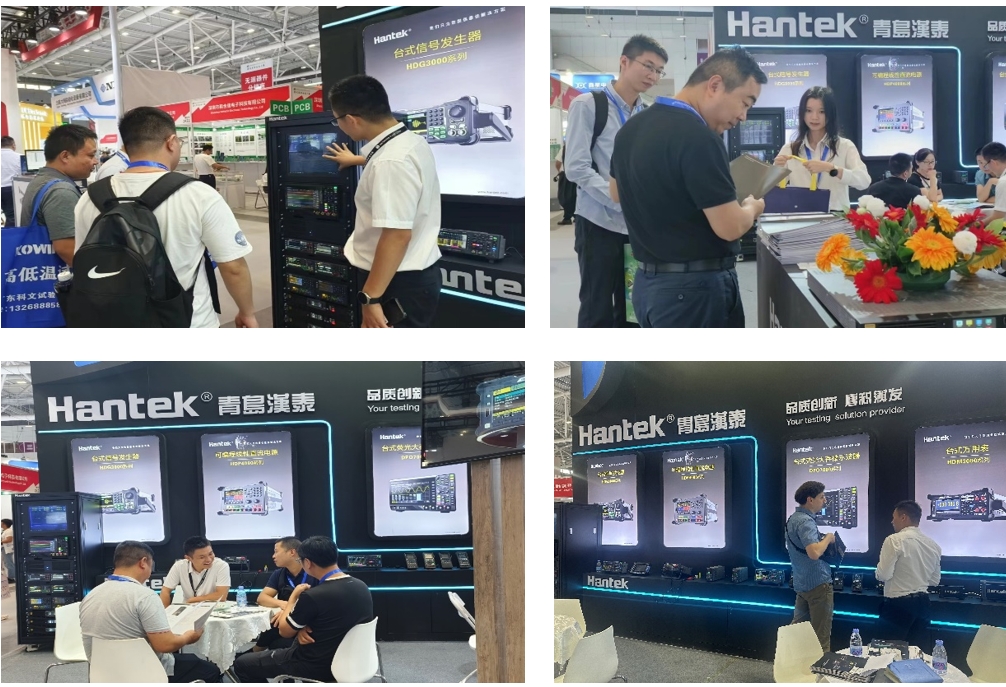 The three-day Munich South China Electronics Exhibition has come to a successful conclusion. With high-quality products and solutions, Qingdao Hantek has attracted the attention of many potential customers and partners, laying a solid foundation for cooperation between the two sides. Together with colleagues, we have discussed industry development trends and cutting-edge technology application prospects, further expanding the scope and development space of cooperation.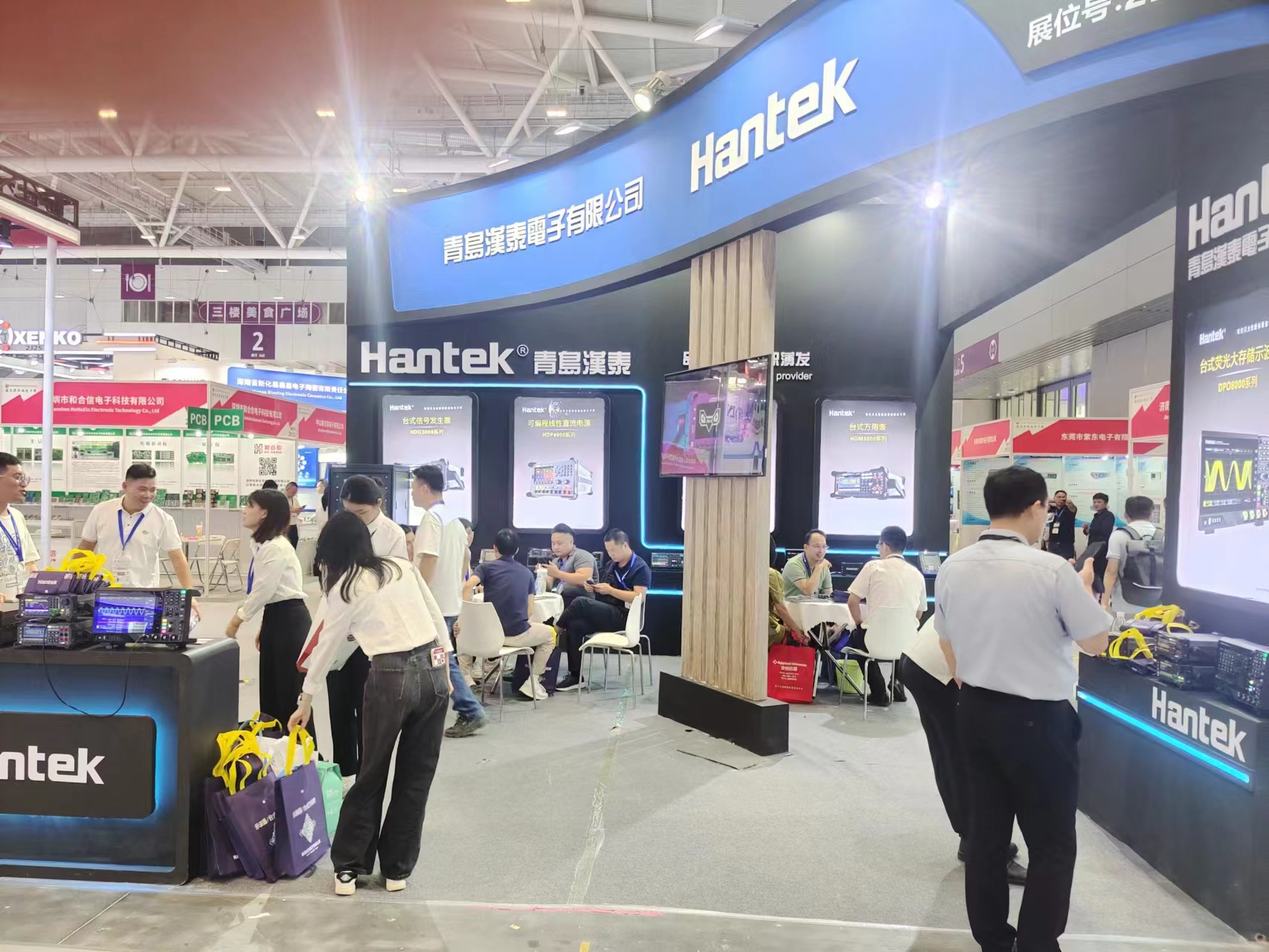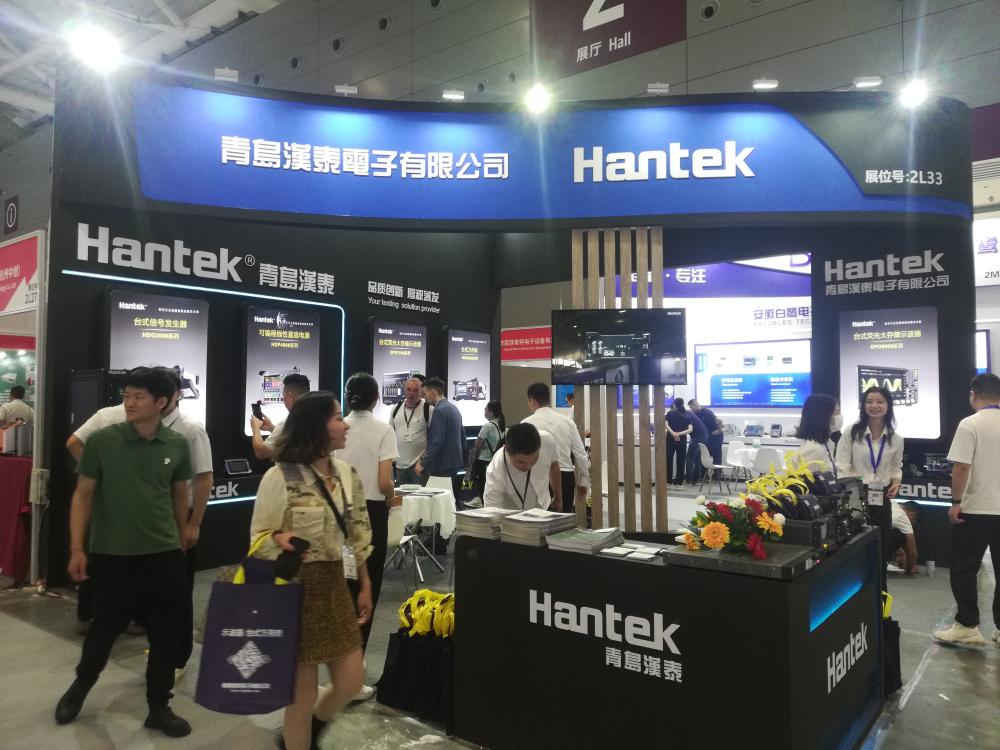 Here, thank you to all new and old customers for their visit and guidance; In the future, Qingdao Hantek Electronics Co., Ltd. will continue to be committed to providing high-quality electronic measurement equipment to global customers, providing excellent measurement solutions for the electronics industry, and achieving more achievements in the field of testing instruments. The curtain never ends, look forward to seeing you next time!