From October 13th to 16th, the Hong Kong Electronics Fair (Autumn Edition) was grandly held at the Hong Kong Convention and Exhibition Center. Qingdao Hantek, as one of the participating enterprises, appeared at the exhibition with multiple popular industry products, covering various application fields such as production and manufacturing, industrial control, broadcasting and television, network communication, and scientific research and teaching. Next, let's review the exciting moments of the exhibition together!
This Hong Kong Electronics Fair (Autumn Edition) gathered over 3200 well-known electronic manufacturing enterprises and leading figures in related industries from 22 countries and regions to jointly explore industry development trends and cutting-edge technology application prospects. At the exhibition, Qingdao Hantek not only showcased the unique advantages of its products, but also had in-depth exchanges with numerous industry elites during the exhibition, further expanding cooperation areas and development space.
Qingdao Hantek presented multiple popular products at this exhibition, mainly showcasing the DPO8000 series desktop fluorescent large storage oscilloscope, HDM3000 series 6 1/2 digit reading multimeter, HDP4000 series programmable linear DC power supply, etc. to global buyers, demonstrating the technical strength of Chinese manufacturing.
Looking back at this exhibition, it can be seen that there was an endless stream of visiting merchants at the exhibition site, and the exhibits received much attention. The on-site staff, with the fullest enthusiasm and rigorous attitude, explained the products and solutions to customers comprehensively, allowing customers to have a deeper understanding of Qingdao Hantek's products and technology, and laying a solid foundation for future cooperation.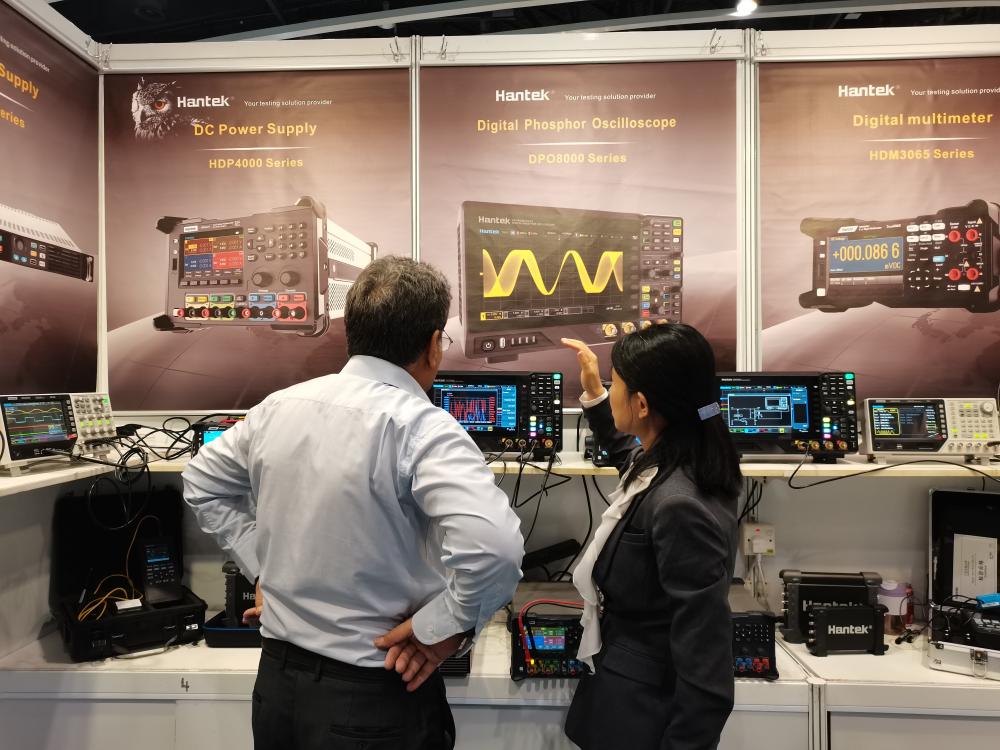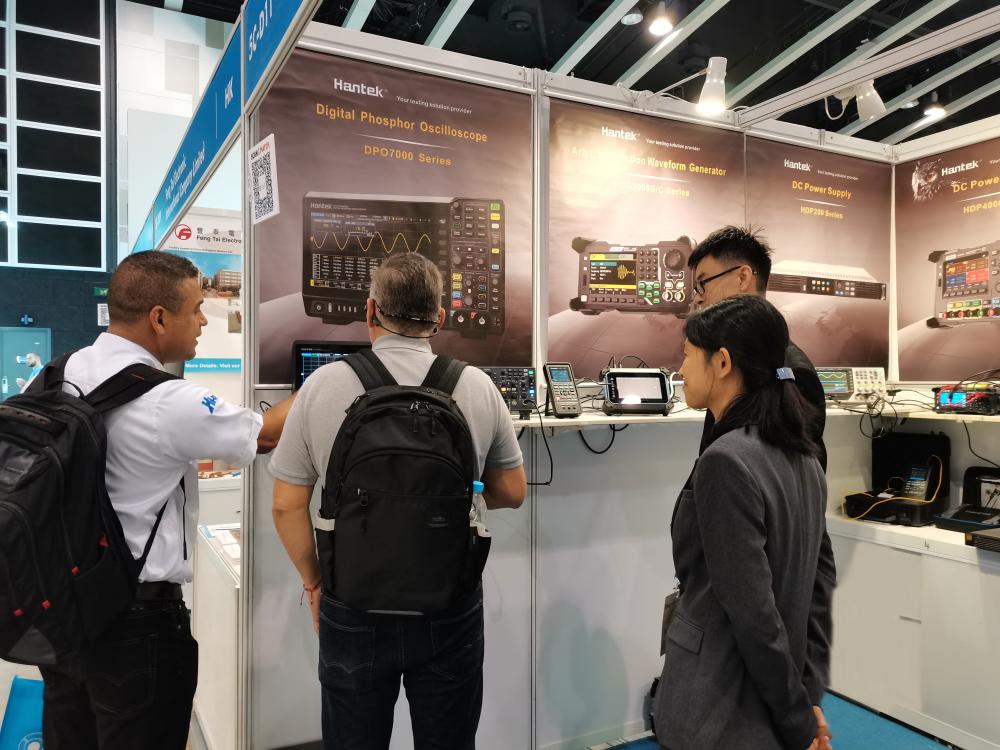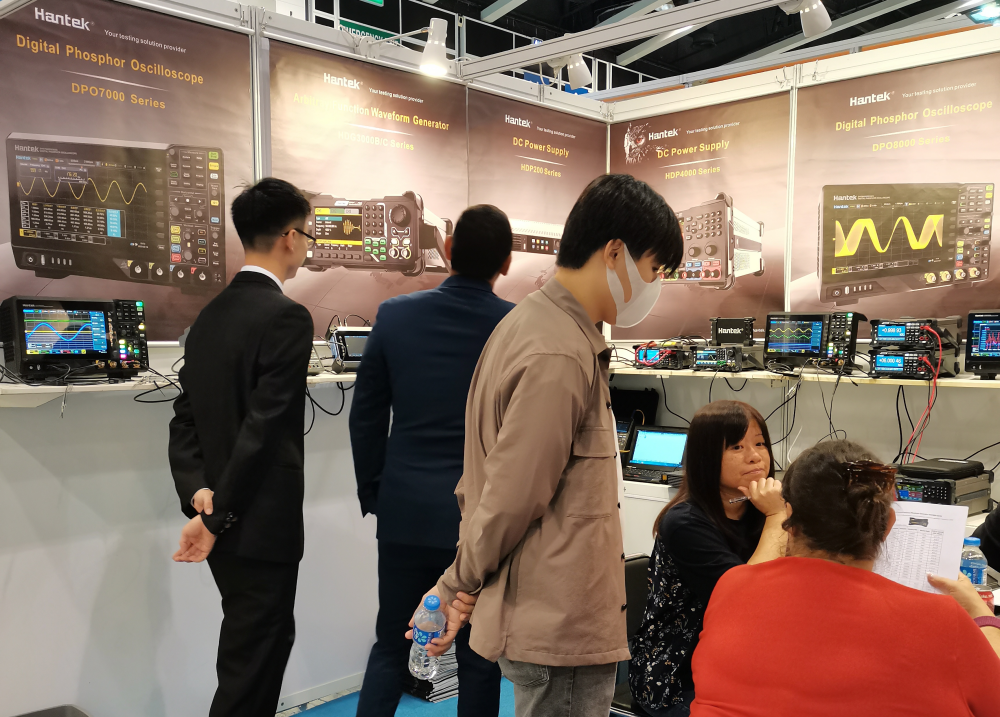 Qingdao Hantek sincerely thanks everyone for their arrival and support! We will maintain our original intention, continue to break through ourselves on the path of development, and pursue excellence!